HOW TO MAKE HIM MISSING YOU..?
Feel like you're not catching his attention? Want to get him back? Here are a few tips, whether you're trying to catch the eye of that cute guy you keep seeing..
Tell Him All About Your Wonderful Day…
One of the best ways to make a guy miss you is to have fun without him. Your guy wants to be the only thing that makes you happy. If you're having fun without him then he's going to want to be part of the fun.
Men like to be the ones to make you smile, and if you're smiling without him he'll notice and he'll pay more attention.
Surprise him
Keep him interested and into you by mentioning to him  by yourself or your skills by your dance.  Go out to a  one night and floor him with your singing ability.
Never let him know who you really are, let him experience that by being with you.
Get His Attention
Look at him in the eye. Don't be creepy about it, but eye contact is an easy way to catch someone's attention. Particularly if you both are in crowded environments, it can be good to let him know that you've noticed him, and you may be on his mind later on.
Don't Be Immediately Responsive..
If your man sends you a text, unless it's an emergency, do not immediately respond. If he's asking you how your day is going, then allow him a little time to wonder what's going on . Reply in a few hours, let him know you're having fun (without him..) and then let him miss you.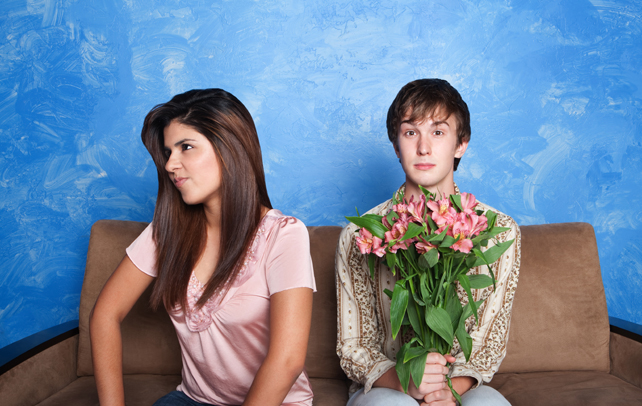 Avoid making yourself available to him 24/7..
One of the best way to make him miss you is by showing yourself bit busy i.e. not always available 24/7.
The best approach of how to make a man miss you is by keeping your personal life alongside keeping relationship with him. Give him attention, but whenever required.
Surprise him by leaving behind a note!
Another way of how to make someone miss you is by writing a small note, and putting it secretly inside your guy's wallet, car or room before you leave. In this way, when he spots it later, he will love you more and starts missing you instantly.
Dress classily such that your image remains in his eyes..
If you have real good taste of dressing yourself, it will leave you attractive and unforgettable image in his eyes and mind even after you leave. So, making someone miss you by elegant and trendy dressing is so far the easiest and most common approach to be tried by all girls.
Get his attention by wearing a signature fragrance..
Simply, wear your signature fragrance whenever you meet your guy. Always remember that guys are fascinated by beautiful body odor. So, if you smell good, he will keep thinking about you via that scent whenever you are not around.
Please Like , Share and Comment
Recommended For You.
True love is what a mother has on her baby.  True love is a beautiful and often unexpected thing. You never